Long-time Valemount resident Louise MacLean's recent passing offered an opportunity to reflect as I also receive my 20-year resident pin later this year.
My first nine years as a journalist and museum administrator gave me unique opportunities to learn from the likes of Bob Beeson, Sandy and Louise MacLean and Berna Meersman, who had played key roles in establishing what we take for granted in Valemount today. Their stories gave me an insight into creative and resilient individuals who organized community and paved the way for many services.
In 1949, Valemount had registered a community association to build the first Community Hall. Nine years later, the community was enjoying power provided by Mr. Flemming. It would soon be taken over by Northlands Utilities. In 1960, Valemount had street lighting and telephones. All this without being an incorporated municipality!
Louise MacLean told me how she and husband Sandy hosted kitchen table conversations to discuss how taxes going from Valemount to the regional district could be spent better if they had more of a say. It took three failed referendums before succeeding to incorporate Valemount as a Village in 1962 and Sandy went on to become the first mayor. The first Village Office was built on Commercial Drive with volunteer labour, and donations of money and materials from several local businesses. The building was also the base for the firefighters, the ambulance crew, and housed the first Library. Shortly after, the Village established the water works in 1964.
Berna Meersman and husband Frank worked for Public Works and the ambulance service. Frank relied on Berna as his working partner, but she was a volunteer who felt she wasn't valued because she never got paid. While Frank held the official titles, Berna was an equal when it came to knowing the water system and being a paramedic. She even drew maps of where the water lines were laid – something future village crew came to rely on. Berna recalled never losing one to a heart attack though she had to attend terrible highway accidents.
When it came time to bring health services in Valemount, Bobbi Roe recalled how Bob Beeson first went to the Ministry of Health to make a case for a clinic but was turned down because Valemount was too small. But Bob wouldn't take no for an answer and decided, "If they won't help, we'll do it ourselves." Bob Beeson and Art Siddals spearheaded converting a house meant for a resident doctor into a clinic with a doctor's office and two examination rooms in 1968. Jasper donated their old X-ray machine, which was set up in the garage. Iris Siddals got trained in McBride to develop X-rays. Council signed contracts with doctors from Jasper and McBride to come to Valemount. Since there were no official nurses around, Dr. Cowburn trained his receptionists to help him. Bobbi Roe recalls being tested when she had to assist Dr. Cowburn tend to a man with a deep power saw cut to his foot. She even took syringes home to practise on an orange to learn to give shots. "We did a lot of things we would have got hung for," said Bobbi. "But people weren't worried about liability in those days." It took several years before folks from Victoria discovered a clinic in Valemount. Bobbi went on to become the first clinic administrator when the "official" clinic was built at its current location on 5th Avenue in 1977.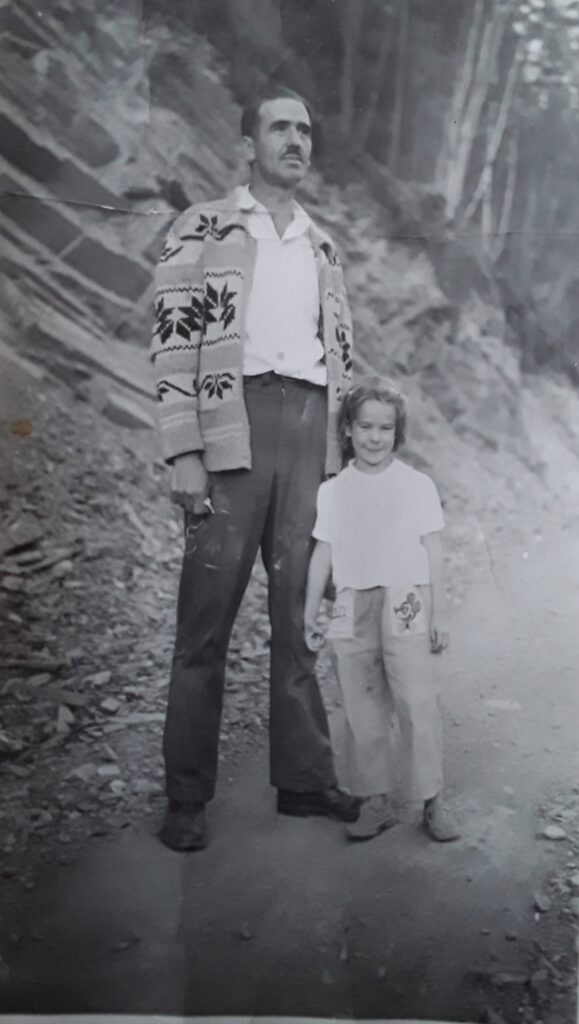 Bob Beeson and other community members also established the Golden Years Lodge in 1978. Volunteers managed its operations for nearly 20 years before hiring Bobbi Roe as administrator.
These humble folks have inspired my work and forced me to challenge the status quo, think outside the box and imagine great possibilities for Valemount, where no one is left behind.
In the past year, I have had fewer opportunities to enjoy chance conversations with oldtimers. They are passing away or less inclined to visit public places in light of the pandemic. I have been saddened that many have not enjoyed the dignity to age and be cared for in the community they established.
Having worked for just over a year to develop Valemount Cares, a new seniors' supportive living facility, I want to pay homage to the pioneers who did not wait for someone from Victoria to make things happen for us. I hold their vision and values close as I channel their innovative forward-thinking spirit to build and enhance community.