Do these questions or comments get you the response you desire?
You always leave me to do the dirty dishes.
Why do you always schedule me for the fewest number of shifts?
How do you let another student get away with bullying my child?
Why do you make decisions in secret? What are you trying to hide?
I am tired of how you plan for us without ever asking me.
When I was introduced to the practice of non-violent communication (also called NVC or Compassionate Communication) in Spring 2014, I thought, 'Aha! Finally, I have a tool that'll allow me to communicate better with other people and enjoy better relationships.' Somewhat True! I actually discovered a tool to understand myself, my values and needs and communicate in a way to have those needs met. It was a lot about me! And when I need others to have some needs met, it requires me to ask in a compassionate and constructive way.
Wording
A couple of years ago, when my mom asked me a seemingly innocuous question about walnuts, it started a war about words! I need to be accepted and celebrated for who I am but ended up feeling I wasn't good enough or doing the right things. Mom responded, "I don't know why you get hung up on words all the time. You give it too much importance."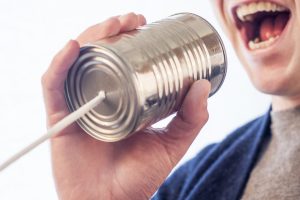 I disagree. Words are powerful. They can motivate, deflate, judge or build understanding. They can help visualize and focalize a goal. They communicate intent. Words help match intent and behaviour otherwise it would be like what Ian Percy said, "We judge others by their behaviour. We judge ourselves by our intentions." And often words reveal a subconscious belief or thinking that the speaker might not even be aware she held.
Improving
So if you're wondering what tools are out there to improve personal relationships, resolve conflict at work, speak at public meetings and to write to schools or organizations or even letters to the editor, Effective Communication might give you something to add to your toolkit.
For example, the next time you need help with the dishes you might try – I am exhausted and feeling overwhelmed looking at the pile of dishes. I need some peace, order and consideration. Would you be willing to do the dishes tonight or before breakfast tomorrow morning?
And when you're frustrated at how someone is making plans for you, you could say – I feel sad and frustrated when you've made plans for us without asking me. Would you willing to include me before plans are finalized, so I have a choice and feel included in the process?
A Great Chance!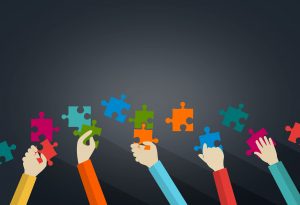 Columbia Basin Alliance for Literacy is sponsoring a free workshop (including coffee, tea and goodies) in Valemount called Effective Communication and it will run for eight weeks starting Thursdays, March 1. We will work through the four components of the NVC process and include some non-verbal activities to challenge us! There will be fun exercises and role playing to improve listening, clarification, expression and build connections. You might be surprised to see how communication can be win-win!
So that's what this new tool is doing for me. Helping me find common ground and build more understanding. And the only time it fails is when I've pulled the wrong arrow out of the quiver or aimed the arrow in the wrong direction. Otherwise this tool works!
And since that conversation with my mother two years ago, I get to practise my skills on a regular basis with her! And she's more mindful of the words she uses!
Rashmi Narayan
February 26, 2018